Product Description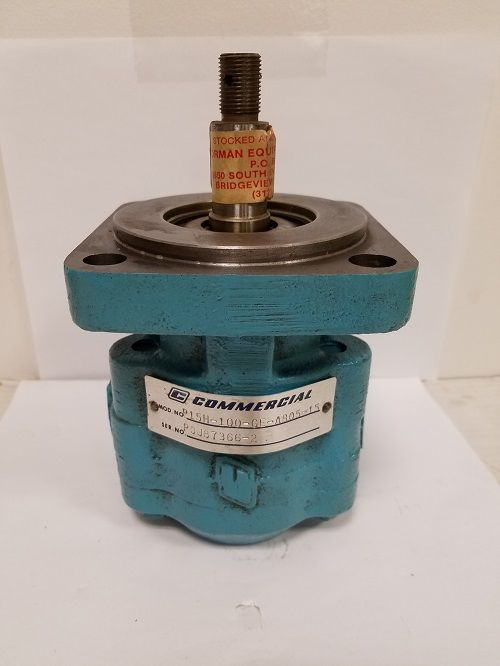 Manufacturer: CommercialShearing
PartNumber: 
P15H-100-GE-AB05-15
NEW!!!
ListingNumber: 1953
Specifications
Clockwise Rotation
4" Pilot 
SAE 4 Bolt Flange
Shaft: SAE B 
Inlet & Outlet Size: 1/2" 
ALL ITEMS ARE SOLD BY THE PART NUMBER,
 ADDITIONAL INFORMATION AVAILABLE UPON REQUEST.
CONTACT US
DYMATIC,INC. Our 30th Year
5328
N. Northwest Hwy.
Chicago
,
IL
60630-1137
USA
TEL: 773-763-2100 FAX:773-763-6877
Excess& Surplus Inventoriesfrom FLUID POWERDISTRIBUTORS and the OEMIndustry.
 Inventory of 1,000,000  NEW components and parts for ImmediateDelivery.
SERVING FOR 30 YEARS: THE FLUID POWER INDUSTRY, THE OEM MARKET,
THE WHOLESALE AND DISTRIBUTION MARKET.
Please ask all your questions beforebuying or bidding.
RETURNS NOT ALLOWED ON THIS ITEM.
KNOW WHAT YOU BUY , BUY WHAT YOU KNOW.
*Dymatic, Inc. is not an authorized distributor of anyproducts listed.
More in stock, contact seller for price and delivery.