Product Description

APPLICATION:
1993-2004 Ford 281 4.6L DOHC V8 32v (Passenger Car)VINS "R,V"*1993-1998 Lincoln Mark VIII*1995-2002 Lincoln Continental*1996-2001 Ford Mustang SVT Cobra*2003-2004 Mercury Marauder 2003-2004 Ford 281 4.6L DOHC V8 32v (Passenger Car)VIN "Y" SUPER-CHARGED*2003-2004 Ford Mustang SVT Cobra 
THIS LISTING WILL INCLUDE:
(.25mm=.010", .50mm=.020")CONNECTING ROD BEARINGS (SET)
Sizes Available: STD, .010, .020, .030
Shaft Diameter(Stock): 2.0860"-2.0867"
Bearing Width: 0.826"
NOTE
:If you want the oversized parts, PLEASE send us a direct message over eBay stating the sizes of parts you are requesting.  You may also leave us a note in the Add Instructions to Seller box that PayPal provided when you go to check out with PayPal (remember to click save).      
MORE INFORMATION:
These bearings are manufactured by KING BEARINGS. King is one of the top manufacturers for the US Space Program, and they use the same quality assurence on their engine bearings. King Bearings are not only of outstanding quality, but they are very unique in design. Here is where quality, design, and value all come together. These are simply the best bearings on the market. The benefits of using these bearings are:

Tri-Metal vs. Bi-Metal Bearings

Traditional rod and main bearing construction is based upon a three layer configuration composed of a steel backing, a copper-lead layer and a very thin overlay of babbitt material only .0005" - .0008" thick.

These bearing uses just two layers, a high strength steel backing plus a bonded layer of "Alecular" bearing material .012" - .015" thick.

Alecular material is an alloy of aluminum, tin, copper and several other elements. Because it is an alloy, it maintains its properties throughout its entire depth, delivering consistent and reliable performance.

Particle Embedability

More than half of engine bearing failures are caused by metallic particles which scratch crank journals and tear or weaken thin babbitt overlays such as in the tri-metal bearing.

Since Alecular bearing layer is much thicker than the babbitt overlay (.015" vs. .0008"), it provides eighteen (18) times more embedability than a tri-metal bearing to catch and hold particles so they don't scratch the crank journals. This is especially true for particles over .0004" in diameter which cause most of the damage.

Conformability

The much thicker layer of Alecular bearing material (.015" vs. .0008") allows the bearing to conform to problems such as metal to metal contact when there is mis-alignment present or the connecting rods stretch. Greater conformability means fewer bearing failures.

Temperature Resistance

The Alecular material's melting/fatigue point is over 11000 F, almost three times that of the thin babbitt overlay in a tri-metal bearing (400OF). This means added protection against localized overheating due to mis-alignment, detonation, overloading, loss of coolant, etc.
You simply CANT buy a better quality Bearing Set for any production application, AT ANY PRICE...
If you have ANY questions, feel free to give us a call:
Redline Engine Supply
Office: (503)719.7715
Monday-Friday: 9:00am-5:00pm PST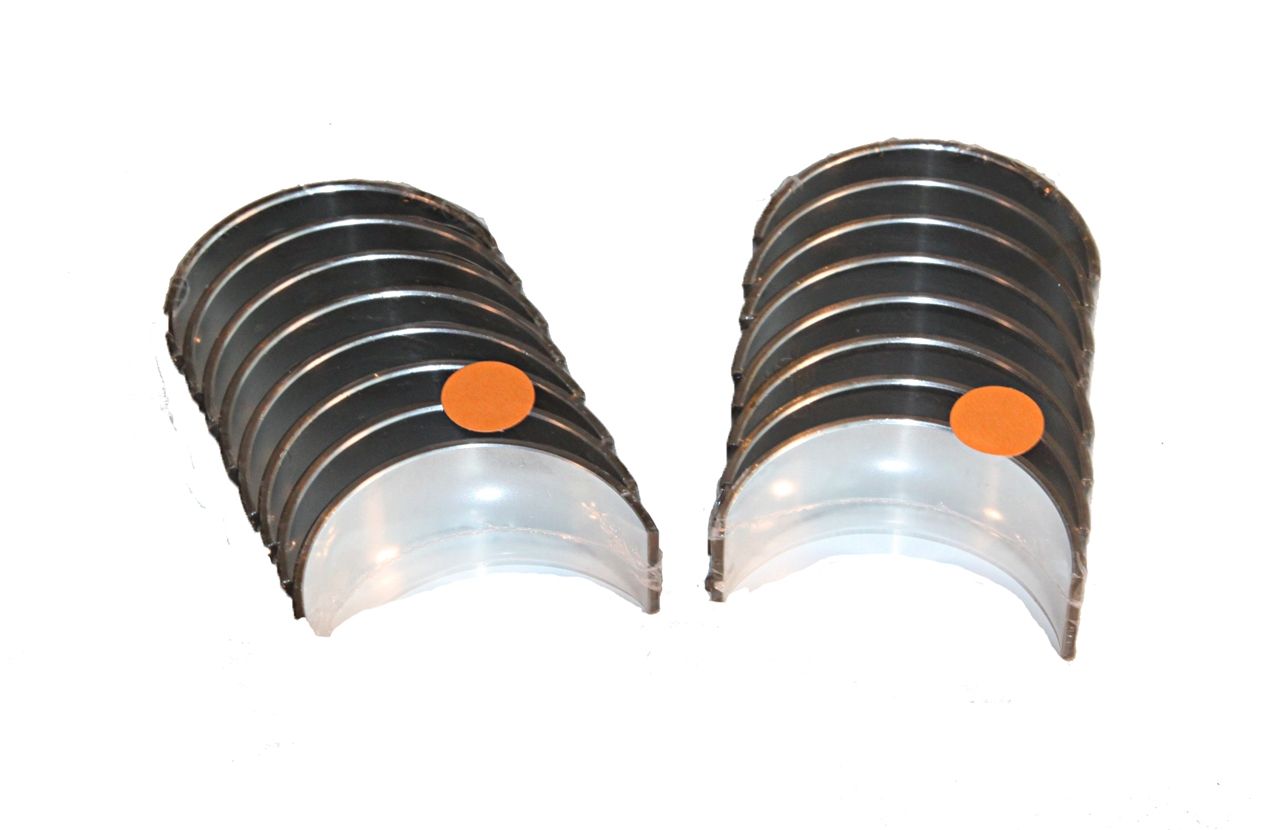 Click on Small icon to see more pictures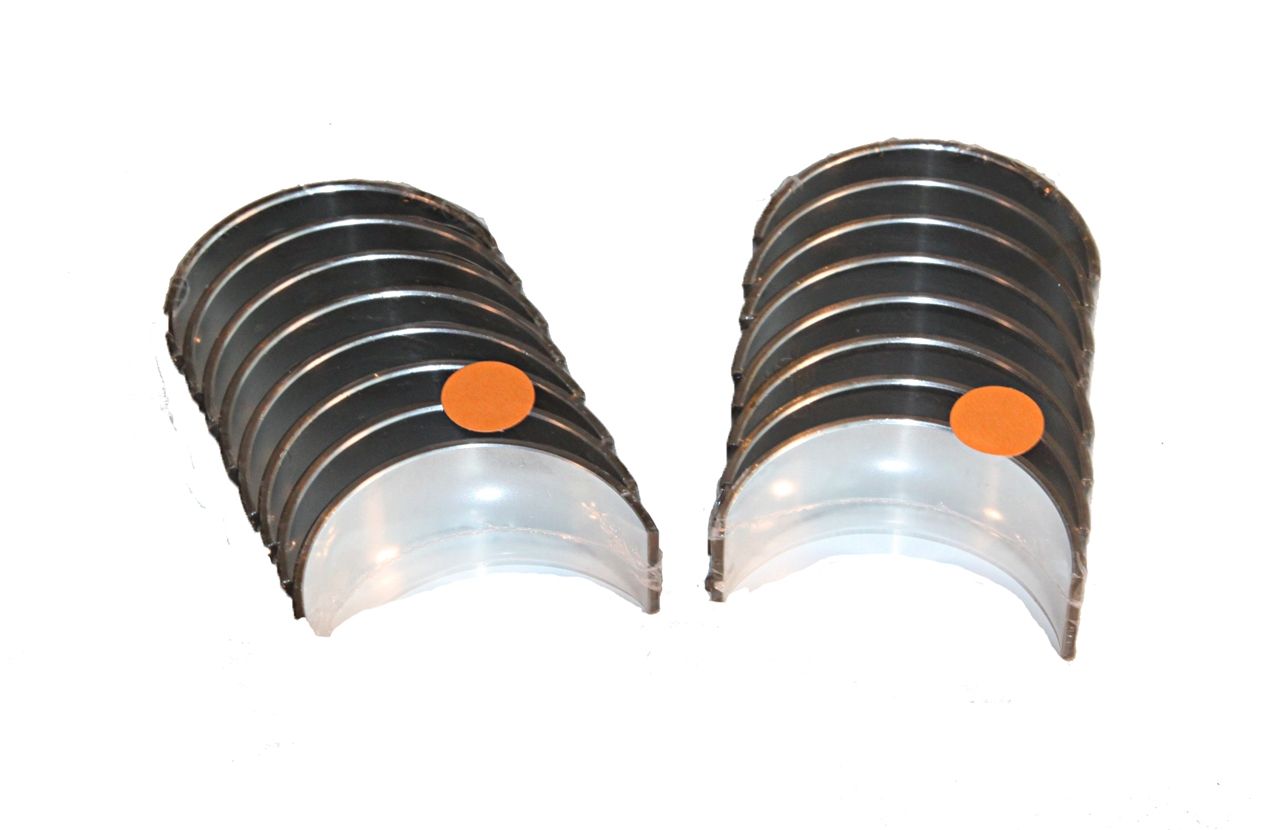 Our goal is to earn
5-STAR RATING
and
POSITIVE FEEDBACK
 with EVERY Purchase!Here at REDLINE, we are committed to your satisfaction.  With every valued customer we will automatically leave you positive feedback within 48 hours after we have recieved cleared payment from you.  We want you to be 100% happy with your order. When you receive your order please take some time and leave us postive feedback with Ebay.  If you are not satisfied, or do not believe you can leave us positive feedback, PLEASE let us know before leaving feedback.  Send us a message on Ebay or give us a call at (503)314-5830 and we will do WHATEVER it takes to earn your satisfaction.  Please know that a 5-Star Rating and Postive Feedback is very, very appreciated, and
VITAL
to us continuing to provide quality auto parts at a low cost to the customer.  Thanks! 
GUARANTEES
Any warranties on the products(s) sold hereby are those made by the manufacturer. The seller, REDLINE Engine Supply, hereby expressly disclaims all warranties, either expressed or implied, including any warranty of merchantability or fitness for a particular purpose, and REDLINE Engine Supply neither assumes nor authorizes any other person to assume for it any liability in connection with the sale of said products. Any limitation contained herein does not apply where prohibited by law. New items can be returned in unopened, unused condition for refund (subject to 20% restocking fee) or replacement within 7 days. We cannot refund S&H on standard returns.  If there was a mistake in the order made by REDLINE, we will happily replace or refund the products with
NO
restocking fee, no questions asked. Here at REDLINE, we STAND by our products and service. 

WE ACCEPT: 
PAYPAL
Visa MasterCard Discover Card American ExpressTo pay with a CREDIT CARD call our office at
(503)719.7715
 Payment must be received within 3 business days of the purchase.  Once payment for an order is received the product will generally be shipped the 
SAME DAY. 
Except on weekends and federal holidays, then the items will be shipped the next available shipping day.  Actual shipping time usually takes between 2-7 shipping days, depending on location.  If you do not recieve your items in 7 shipping days please contact us and we will locate your order. We use UPS/FEDEX for all of our Continental USA shipments.  We will need your shipping address and billing address before any shipment is made. Shipments MUST be inspected at the time of the delivery for damage. If a freight claim is not filed then we can not do anything. Contact us to do a freight claim immediate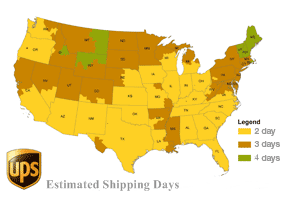 ly if damage is noticed.  *Shipping Charge covers the 48 Continental United States ONLY. *Shipping to Hawaii/Alaska is available, but an additional shipping surcharge will be applied. *To ship to Canada you must use a valid credit card, and the buyer must agree to pay for 100% of the aquired shipping costs. 


REDLINE Engine Supply is more than just your normal eBay store.  We are a one-stop service for all your engine rebuild parts and needs. We will work with you to make sure you are getting the exact parts you need. We pride ourselves on being able to supply high-quality engine parts at great
low, low
prices!  With REDLINE on your side there is no reason to ever have to overspend at the Napa, CarQuests, and OReillys of the world.  With REDLINE there is no reason to ever have to deal with the outragious markups of your local machine shops. With REDLINE you get the parts you need, at the price you deserve, delivered to your door!!
If you have any questions before ordering please give us a call/email with your VIN# to make sure this is the correct component for your vehicle application.
Redline Engine Supply
Portland, Oregon
Office: (503)719.7715
 


Powered by eBay Turbo Lister
The free listing tool. List your items fast and easy and manage your active items.