Product Details
Condition:New
Brand:Unbranded
Outer Diameter:22mm
MPN:6900-ZZ
Width:6mm
Manufacturer Part Number:6900-ZZ
Seal Type:Metal Sheild
INTERCHANGE PART NUMBER:6900ZZ 6900Z 61900 1080900
Bearing Type:Ball Bearing
Ohter Part Number 2:6900-2RS, 6900 2RS, 6900 RS, 6900RS
Ohter Part Number 3:6900-ZZ, 6900 ZZ, 6900ZZ, 6900 Z
Inner Diameter:10mm
UPC:Does not apply
Product Description
Horton Bearing Services mission is to make buying and selling of 10x 6900-ZZ Ball Bearings 10mm x 22mm x 6mm Double Metal Shielded Seal Radial 2Z as easy, stress free and friendly as possible for everyone. let it be known - our bearing Service Department offers some of the most trusted 10x 6900-ZZ Ball Bearings 10mm x 22mm x 6mm Double Metal Shielded Seal Radial 2Z repair in Singapore,As such, we're capable of competently repairing any brand of Bearings. our highly-trained certified technicians (on duty during all business hours) will not only get the job done, but do so in a timely manner, as well. To learn about each service we offer, please continue reading. If you have any questions regarding these services Horton Bearing Services Serve Customers from 25 branches spread across Southeast Asia, Asia Pacific, East Malaysia, West Malaysia, Indonesia, Thailand, Vietnam Singapore and China.
Ball Bearings 10x22x6
Lot of 10 Bearings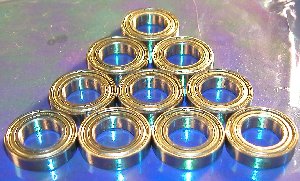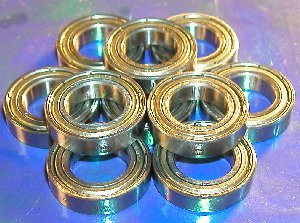 You are bidding on a Quality lot of 10 bearings Wheel Ball Bearings for many applications, this is a popular size that could be used in many applications that uses this size 10mm x 22mm x 6mm. Bearings are made of Chrome Steel and can rotate up to 48000 rpm, each bearing has 2 metal shields to protect the bearing from dust or any possible contamination, also bearings are pre-lubricated with grease, Bearings are packed 10 bearings in one plastic tube.
Item: Double Shielded Ball BearingsSize: 10mm x 22mm x 6mmType: Deep groove ball bearingsClosures: 2 Metal ShieldsLubrication: Self Lubricated (Grease)Quantity: Lot of 10 Bearings
SHIPPING - MOST ORDERS SHIP WITHIN 24 HOURS. FAST AND FREE SHIPPING 
Related News
Prefix Suffix Definition . . ROLLER BRG . . . -JFT REED TORQUE TEST, AVERAGE TORQUE VALUE OF 1000 MG/MM . 2 REED BEARING W/O.D. CODED TO 0.0001 INCH INCREMENTS...
At present, some large-scale open-pit coal mining equipment generally has the characteristics of large production capacity, high automatic function and high investment in single equipment. Therefore, based on these characteristics, if the equipment is...
Lubricating oils for agricultural machinery include engine oils, gear oils and greases. Reasonable use of lubricating oil, providing good lubrication to agricultural machinery, can reduce wear, improve the performance of machinery, reduce the occurrence of...